a new lake oconee tradition
At Table at the Lake, our team brings you New American cuisine in a beautiful casual fine dining atmosphere. Our seasonal menus use the highest quality ingredients, sourced both locally and regionally whenever possible, that represent the diverse food culture and heritage across America and the South.
We value integrity, fairness, and respect in all our business practices, including providing our employees with fair compensation and growth opportunities. Our goal is to create a welcoming atmosphere where our guests can enjoy great food and drink, connect with one another, and create lasting memories. We are passionate about our craft and look forward to welcoming you to our table.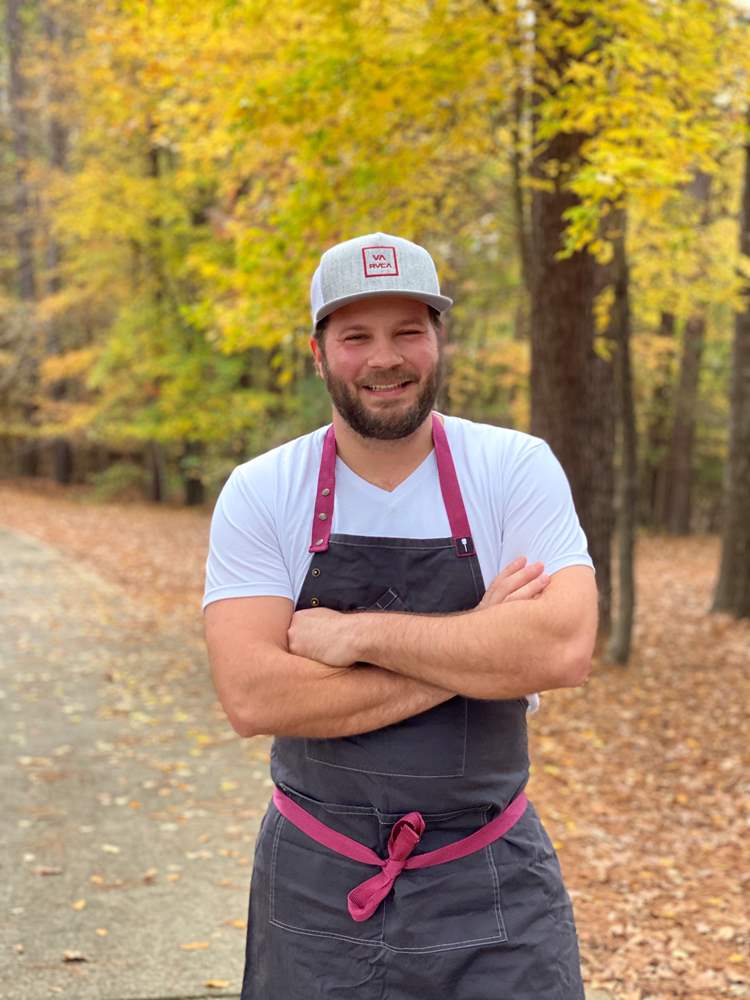 casey burchfield
co-owner & executive chef
As a kid I dreamed of being a farmer. At the age of 16 I thought I wanted to be a social studies teacher. When I turned 18 the thought of studying kinesiology sparked my interest. But at the ripe age of 25 the culinary world stole my heart. My journey was a winding road but ever since I threw myself into becoming a Chef my future never seemed to have a clearer path. I have had the privilege to work alongside and learn from top named Chefs building my rapport and reputation within large corporate brands. Once the COVID-19 pandemic hit I quickly realized venturing out on my own to make a name for myself would be my next passion. What started out as home delivered meals and catered functions quickly turned into a bigger vision to build a food truck. The brand The Burch was created amidst worldwide hardships and the community showed up to make it more successful than I could have ever dreamed of. Lake Country and the surrounding areas are what gave me the hope and desire to expand my talents beyond the food truck. It has gifted me with so many blessings such as my wife Morgan, three dogs, extended family and two gentlemen who I now call friends and business partners.
I am excited to launch Table at the Lake, our casual fine dining restaurant nestled in the beautiful building at 1010 Cowles Clinic Way. I will serve as the Executive Chef and Co-Owner alongside my business partner and friend Jon Altizer-Bieger.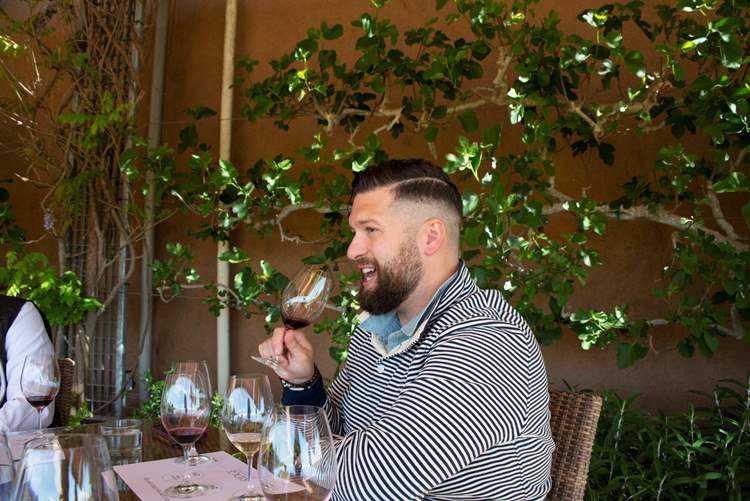 jon altizer-bieger
co-owner & managing partner
I was born and raised in Southwestern Virginia where my love of both food and service to others became core to my identity. I spent many hours alongside my maternal grandmother and mother in our family kitchens learning the secrets of family recipes.
Some of my earliest and formative memories almost always revolved around the kitchen table – food was a large part of my life growing up and to this day influences where, how and what I eat. Food was my family's love language and we shared it abundantly with each other and our many neighbors that would seemingly drop in at just the right time as meals hit our table. It was never a problem because food was made with abundance and there was always plenty to share.
After a four year stint in Chicago, Geoff and I relocated back to Georgia where we were fortunate to cross paths with our friend, business partner and incredibly talented Executive Chef Casey Burchfield. While Chef Casey will lead our kitchen team and culinary program, I will head up the front of house and beverage program as well as serving as our Managing Partner. I am thrilled to open a small business in our Lake Oconee community.